When first signing into one of Google's apps (Gmail, Drive, Docs, etc.) with an in-room browser, you may get this error: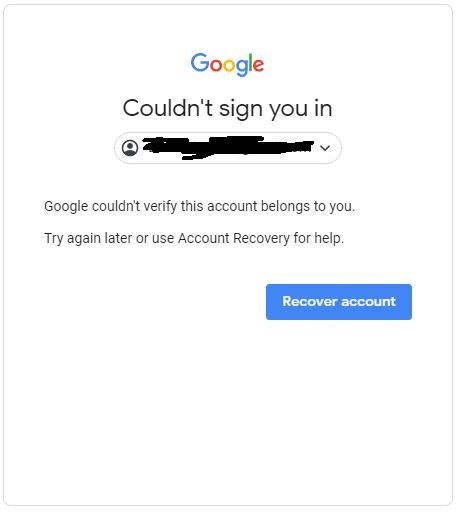 Why does this happen?
When Google detects a login attempt from a new device or location, they will require an additional verification step. If you don't have 2 Step verification configured or a recovery phone number listed, then you won't be able to complete this verification.

You can check your Google security settings here: https://myaccount.google.com/security


How do I fix it?
First, add or update your verification method in the security settings to include a recovery phone number.

Next, close and re-open your Switchboard room. When you sign into a Google app with the in-room browser, you will get a text on your phone with the verification code.

The next time you open one of Google's apps in a room, the browser will remember who you are.


When using a work email you may need help from your Google Workspace admin if they are using endpoint verification.


If you have any questions, reach out to support@switchboard.app .